The man behind all of our favorite Omari 'Power' suits
When Davidson Petit-Frère steps into the room, it's all eyes on him.
Everything about his look is a reflection of who he is and what he values. Nicely fitted blazer? He's willing to spend a little extra for that perfect fit. Pressed pants, slightly loose but not young man low? He's patient enough to iron out the wrinkles, and mature enough to understand the importance of keeping it above the waistline. Tastefully polished shoes? He's aware that even the smallest details can make or break a carefully selected suit.
He's a man's man—one who knows what he likes and isn't afraid to go after it. The 26-year-old fashion designer and co-founder of Musika Frère has dressed everyone from Jay-Z to Omari Hardwick in his European-inspired threads, and his designs have been seen on runways at the Mercedes Benz Fashion Week and on the backs of celebrities stylin' on the red carpet.
Not too shabby for a kid from Flatbush, Brooklyn.
Fashion wasn't always his business, but he's always been about his business. At 18, he chose to forgo spending six figures attending a four-year college to earning six figures pursuing a career in real estate. Selling luxury homes became the catalyst to his career in fashion. Having a baby face made it difficult for him to be taken seriously by clients, so he ditched the polos, khakis and square-toed shoes and flipped through the pages of GQ to craft a more cultured look—one that would separate him from the masses and give him a little credibility. But at a slim 6'4, he couldn't just shop anywhere; so he broke out his sketchpad, created styles to fit his frame, and found tailors to bring his designs to life.
Looking for ways to share his designs, he hopped on the social media bandwagon and began showcasing his portfolio of colorful outfits on Instagram and quickly garnered a large following. By this time he was three years deep into real estate, but found that the money wasn't worth sacrificing his happiness, and instead turned his full attention to fashion. He reached out to his tailor for an apprenticeship, and after six months launched his first brand P.Frère. Soon he was receiving requests for his custom suits from celebrities and other notables working in the entertainment industry, but the product wasn't quite at the level where he wanted it to be. Using his large following as leverage, he approached his tailors with the idea of partnering for a brand. They turned him down.
"I remember the day I left the meeting, they told me 'you'll be out of business in six months. You're a 21-year-old kid and your head is all blown up with Instagram and you think you can succeed.'"
"Adversity drives me more, so I left very confident."
Taking his real estate savings, business contacts, and devoted Instagram followers, the young boss connected with business partner Aleks Musika in Miami, and found an investor to fund the brand Musika Frère.
Two years in the game, and Petit-Frère shows no signs of slowing down. He's now garnered over 144,000 followers—including an extensive list of celebrity clientele—and travels the world doing the one thing that he's truly passionate about—fashion.
Looking to snag this xoMan? Well, you'll have to do more than sliding into his DMs and telling him that he's sexy. He already knows that. I spoke with Petit-Frère about the kind of woman that gets his attention, lessons life has taught him, and how he plans to build his legacy.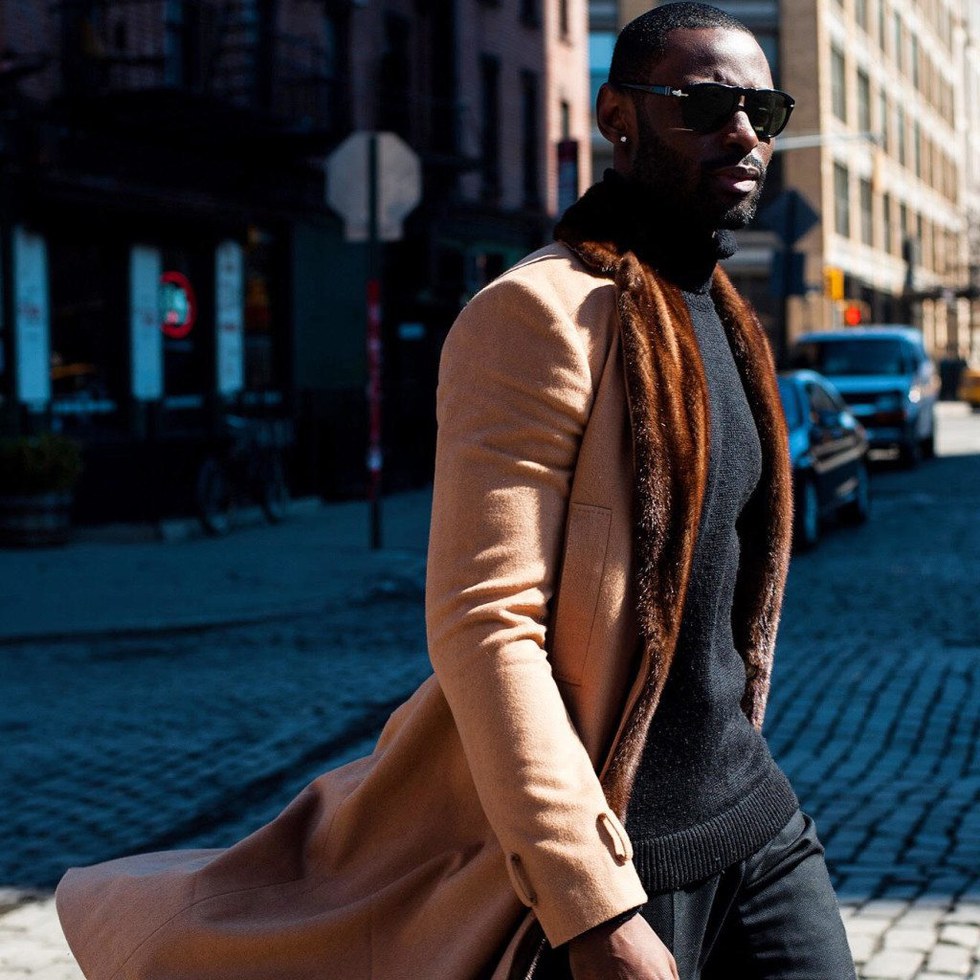 Being that you were already a businessman by the time you were 18, I'm sure you've had more than enough experiences that have impacted the way you move in life. What have you learned thus far that has shaped who you are today?
In terms of life, just integrity and how to be a good man and businessman, you can't put all of your eggs in one basket. I've learned that you can't trust everyone, because everyone's intentions are not to see you do well. My philosophy now is to be very aware of your surroundings in terms of whom you're around and what you do. For instance, I drink here and there, but I don't do anything to myself that's going to put my in a bad light because my image is everything now. Be honest in business, and never let any type of accomplishment get to your head. People don't' know that I'm the most humble, down to earth guy. I still have friends where I was from in Brooklyn that I'm cool with. I'm never going to shy away from where I came from. I'm never going to be that guy who's fake now because I'm this type of guy. I never want to them to think that I'm someone who's a bourgeois guy or a fake guy because I'm still a 25-year-old growing man. I'm still learning everyday. I'm not going to sit here and say I've learned every life lesson in life because I haven't. I can't predict the future so I have to pretty much live everyday embracing life because all I have is me. I'm still going to make mistakes. I'm not perfect.
"Be honest in business, and never let any type of accomplishment get to your head."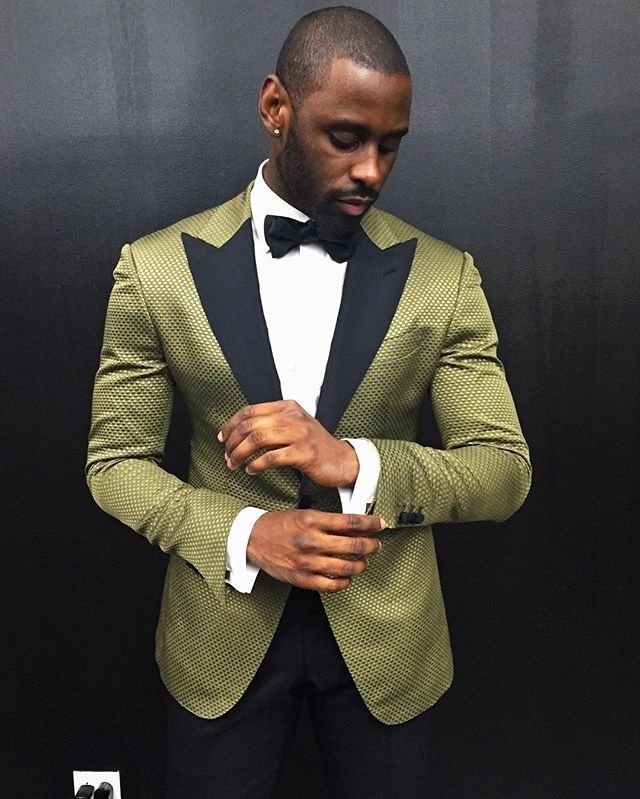 So you live a busy lifestyle between running your business and traveling all over the world, what do you do for fun?
I like to work out, cook, and read.
Oh?! What are you cooking?
Oh, you tell me! I have the best teacher in the world, my mother. I've been living alone since I was 18, so I kind of had to adapt to life being single [in New York City], and if I had a girl I may cook for her. I'm not cocky or conceited, but you give me a recipe and I'll make it for you.
Dinner at your house then (laughs). You mentioned dating is hard for you being a successful entrepreneur in the fashion industry, so what type of women do you normally go for? Who would be your #WCW?
I like girls who are career-oriented and who have their head on their shoulders. You don't have to be a CEO, you can be working at Staples, but as long as you know what the hell you're going to do [in life]. You know, someone who's driven and motivated. What's more sexy to me is a girl who likes to work. I want a girl who will make me work harder. I hate bringing this into the scenario, but I want my Beyoncé. I'm stronger with you than apart, so I'm going to do everything that I can to love you and to make sure that you're happy. I don't want a sit-at-home wife. I don't want a girl that I marry and you stay home and take care of the kids. I'm going to feel some type of way because both my parents were hard workers, so it's hard for me to be around anyone lazy. I also like to go for girls who have respect [for themselves], and who know what they bring to the table.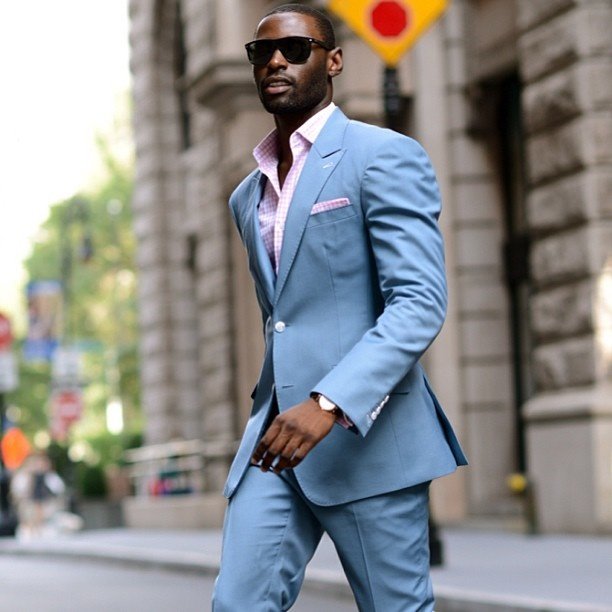 Well, you definitely know what you want! What would be your ideal date if a girl were to surprise you?
This is tough…I wouldn't mind just going and walking down Madison Ave. and just talking about life and fashion, you know, something simple. I feel like that's just me. I don't have a fantasy date; I can do anything. I can go to Chipotle or Burger King, as long as we're having good conversation and we're enjoying each other's company. I've had dates in Starbucks before. I can go to France or Abu Dhabi—have a date anywhere. Just show me a good time, and I'll have fun with you.
Being a fashion designer, do you want a girl to dress up if she's going to some place simple like the movies?
Not at all. If we're going to the movies, wear sweats. I just want a girl with her own personal style. When a girl knows what she likes, that's sexy to me. We can learn together. You might tell me, 'I don't like this coat on you and I'd be like oh wow you're right.' You might tell me something that I might not like, but you can learn from me too. That's just how I look at life.
What are some signs that a guy is a true gentleman?
Respect and how you treat a lady. If you've ever walked around with a girl who's comfortable in a thong when you guys are walking down the block in Miami, it shows you have no type of respect for yourself. You don't have to show your body just to have some type of acceptance in the world. For me, I just feel being respectful to a female is what she wants. She wants to feel like your all. Don't degrade women. Just uplift her, make her feel like she's the only thing like outside of family, like she's god. The ground that she walks on, you have to kiss it every time that she walks because you love her that much. I'm a hopeless romantic. I've had girlfriends that I cook dinner for, and I love surprises. I love bringing you flowers to work and showing your friends that I'm a good man and that I appreciate you.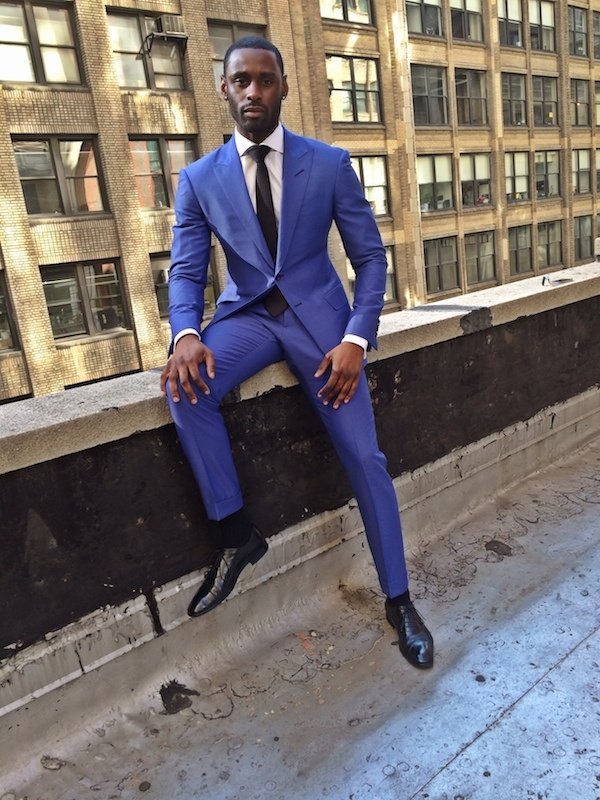 "Being respectful to a female is what she wants. She wants to feel like your all."
What's a lesson that your mom taught you about women?
She told me to treat every girl like you'd treat me. You have to treat your best friends and your girl like your mother. I would never curse a woman; I would never put my hands on a woman, or disrespect a female because I would never do that to my mother. Don't do what you don't want done to yourself. You call a girl a b*tch, you don't know what type of emotional damage you can do to a female because in the world we live in now suicide is a real thing, so I would never put my hands on a female, I'd rather walk away.
What are some turnoffs for you with women?
A relationship is not a job interview. If you like me, then say you like me and let's rock. But if you want me to chase you while you are giving me the runaround, then listen, you can go to the other guys. Because girls who do that run the risk of being single for the rest of their lives, because a guy is not going to waste his time. He'll be like, I'll go and treat somebody else better with a girl who actually appreciates it instead of you just wanting me to text you everyday, chase you, call you. Why can't you call me as well? Why does it always have to be that a man has to chase a woman? I hate the stigma. I think it's the dumbest thing in the world. Like all of my [female] friends are like I'd never ask a man out. Why? He might like you but might not know how to approach you. Don't ever put your ego and say you're never going to ask a guy out. I think that's the problem now, people think that they're too good to ask a man out. I've had so many friends who are beautiful girls and I tell them if you like that guy just go up to him.
That's real. So what are you reading?
I read a lot about fashion. I love learning the business and the industry—a lot of autobiographies and documentaries. My big idol is Ozwald Boateng, he was the first black tailor on Savile Row [in England]. he started at 23, and now he's 45. A great documentary to watch is A Man's Story, where he documented his life from 1998 to 2013. It shows the growth of him. He was ahead of his time; he was 6'4 or 6'5 black man who loved color like me.
What do you want your legacy to be?
I want my legacy to be a hardworking individual who did what he loved. I want people to appreciate the work that I do, and express how I feel about the world and how I feel about fashion through the clothes that I design. I want people to appreciate that. There are things that I want to do outside of fashion, like charity work. I'm Haitian, so I want to go back and give back to my country. I'm not doing this to be famous or rich, but because I love this. I wake up everyday with ideas like, oh this zipper would look great with this jacket or this fabric would look great. I can't sleep at night because I wake up sometimes to sketch. I'll have a dream like, that's a dope color combination. Just bringing in imagination and making it a reality.
By: Kiah McBride | Sep. 12, 2018 05:45PM EST