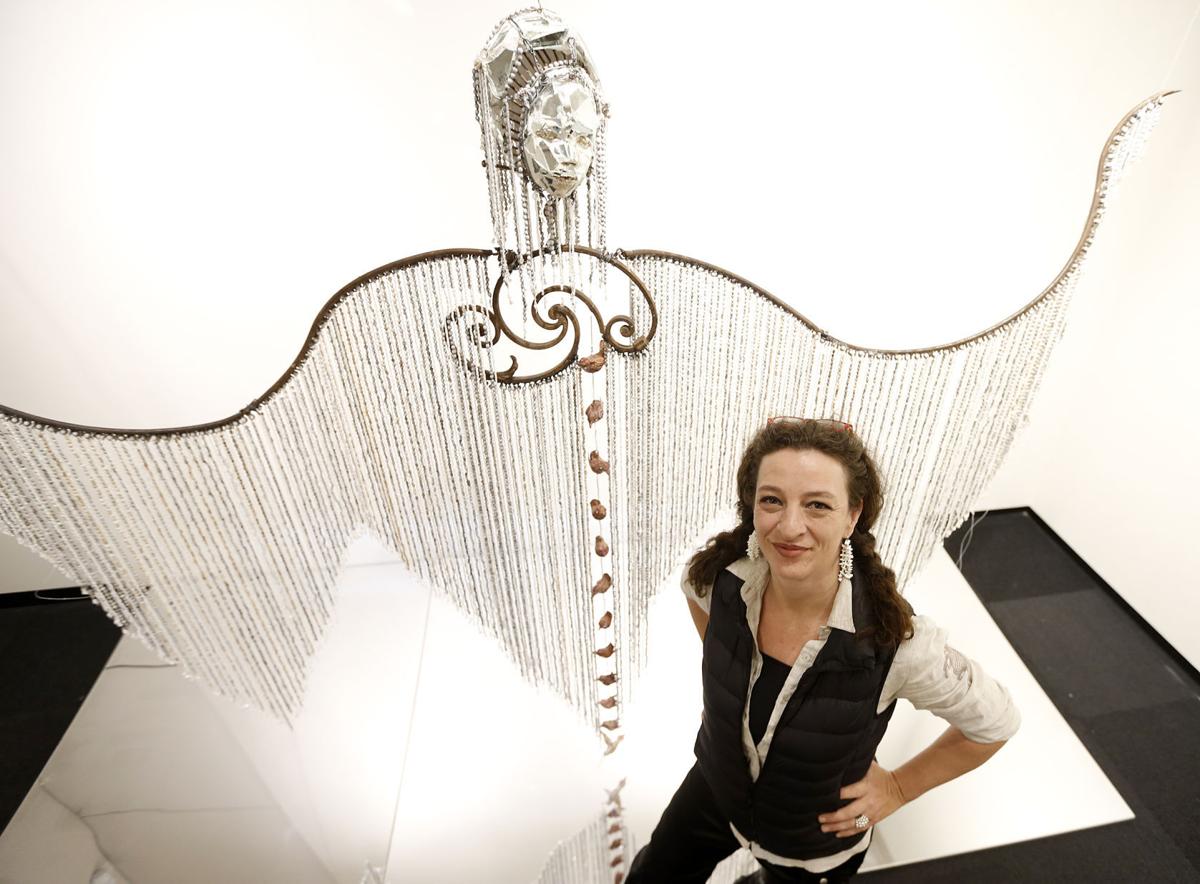 With eyes wide open to gaze with wonder at life's ebb and flow, Monnin's curiosity is boundless. In her soul, she believes life is endlessly fascinating and worth documenting through ethereal kinetic sculptures she calls L'Ange or angels, made of raku-glazed pottery, pearls and crystals strung on wires, and other sculptures, installations and colorful paintings that explore Haitian culture, faith and life in the island nation.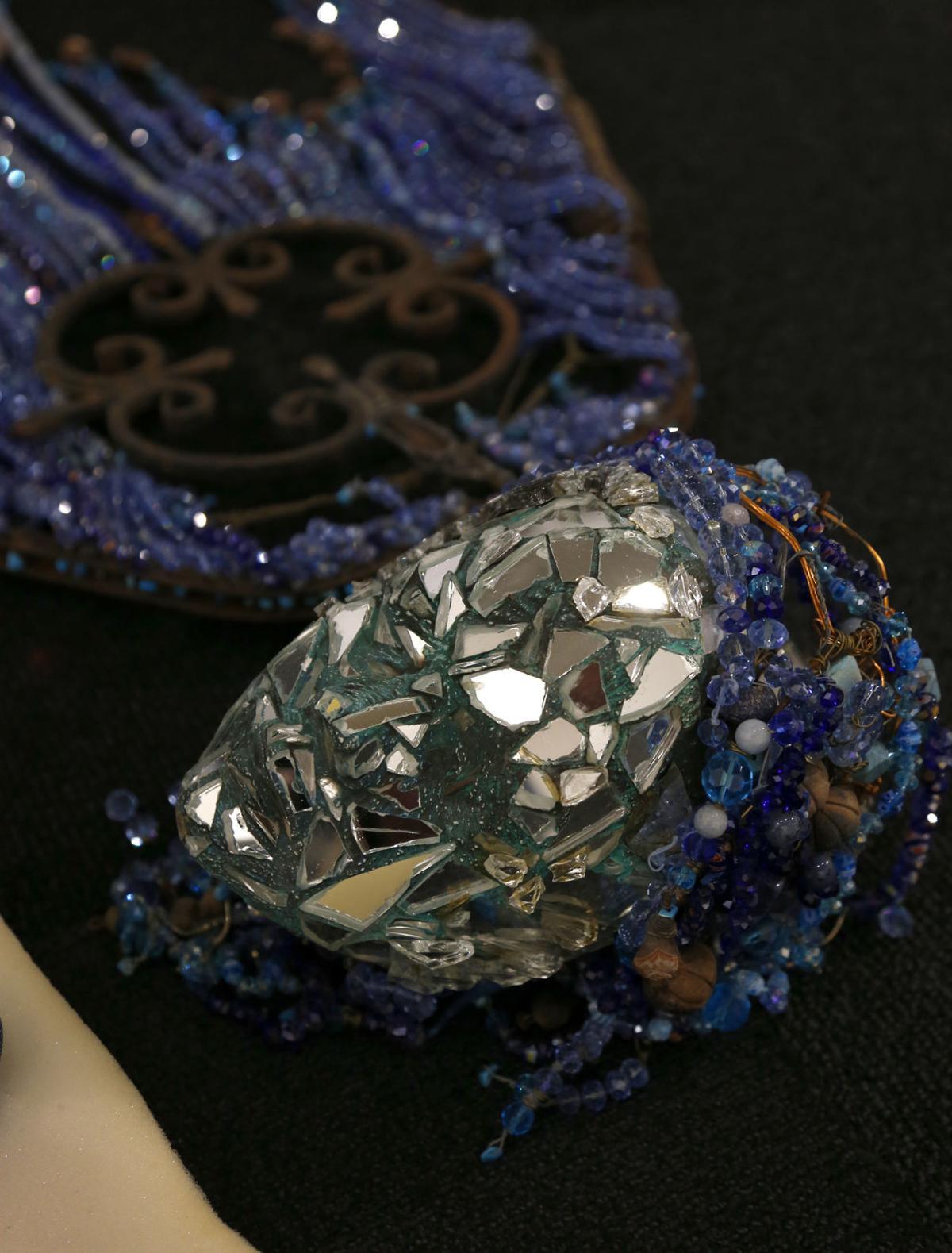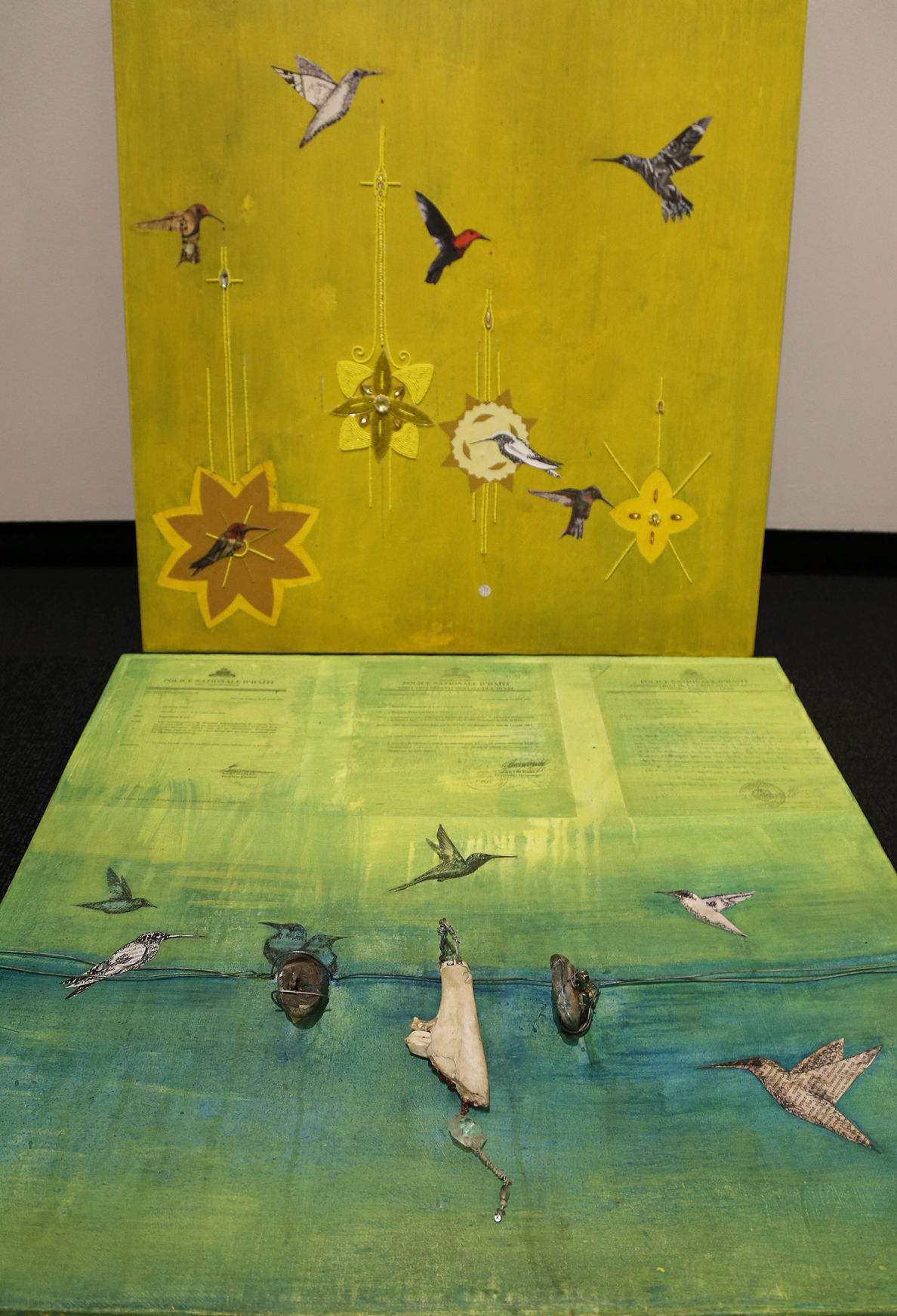 Monnin is one of the best-known contemporary female artists in Haiti, and her artwork has been exhibited in one-woman shows and exhibitions at art centers, museums and galleries around the world.
Now her work is being featured at the Waterloo Center for the Arts. "Birth of the Hummingbird and Other Marvels" opened Friday with a reception and gallery talk by the artist.
"I like going with the flow of life, and I never do anything by half-measure. Even as a child, I liked putting things together, and I loved to go to the hardware store. Take me to a clothing store, and I don't know what to do. I feel my femininity, and I will fight for it, but I prefer tools over shoes," Monnin says, laughing.
She has been described as "a prominent member of the newest school of Haitian artists, a group of sophisticated young moderns who are hip and well-traveled, and are energized by the ethos of Haiti, but present it in a contemporary manner," according to one gallery description.
Born in Port-au-Prince in 1974, Monnin grew up in Geneva, Switzerland with her mother and spent school breaks and summers in Haiti. Her father, Michel, owns the noted Galerie Monnin.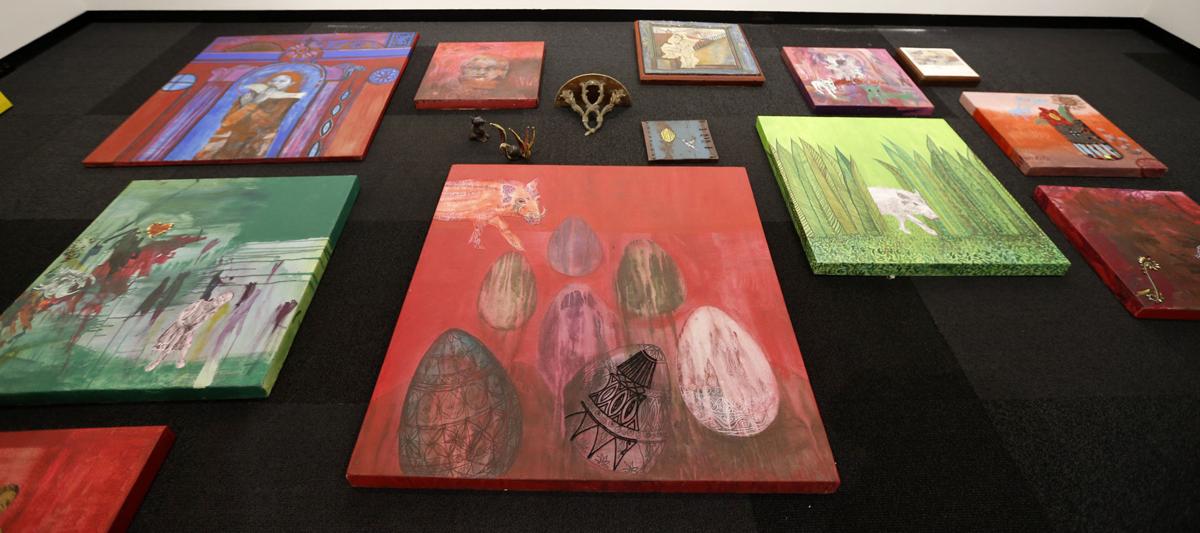 She studied art education, including painting, printmaking and sculpture in Geneva, and returned to Haiti to live in the 1990s. Recently, she moved to Paris.
Her artwork is informed by considerable research, composed through personal reflection and guided by experience and instinct. "The Birth of the Hummingbird and Other Marvels" brings together different aspects of her work, according to the WCA, and features installations, paintings, drawings, mobiles and sculptures.
"I don't believe in borders between different art forms. It's sometimes sad to think that people put art on one side, music on the other, architecture over here, but it is all art, and if we all hold hands, we can fit the puzzle together," Monnin explains.
The artist also is participating in the annual Haitian Art Society Conference, hosted by the WCA now through Thursday. The event features special presentations, exhibition gallery talks and tours of museums, art centers and private collections in the Cedar Valley, Dubuque, Davenport, Milwaukee and Chicago.
As the repository for the world's largest and most significant public collection of Haitian art, "it's important to celebrate and show how we're interpreting the works and paying respect to the artists and work," says curator Chawne Paige.
This is the second time the international conference has taken place in Waterloo.
The Monnin exhibition will continue through Jan. 8 in the Forsberg Riverside Galleries. Pieces by additional Haitian artists represented in the WCA collection are on display in other gallery spaces.